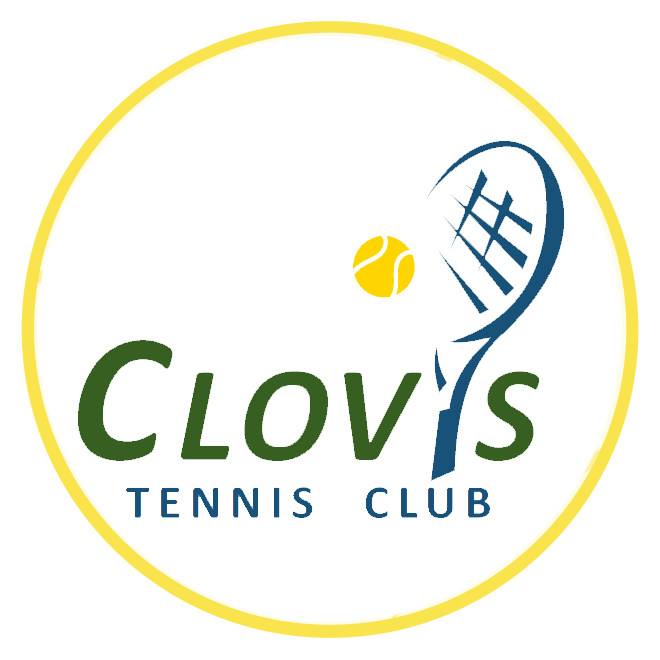 The Clovis Tennis Club is a nonprofit community tennis association that provides recreational and competitive playing opportunities for adults at all skill levels - from beginner to advanced.
All club events and activities are held at school sites within the Clovis Unified School District. In return, the CTC supports Fresno-area junior tennis players and programs in a variety of ways, including grants for equipment, monetary donations and annual scholarships.
The Clovis Tennis Club seems to be best known in the community for its evening tennis leagues. On Tuesdays, Wednesdays and Thursdays for 40 weeks each year, the club has a variety of leagues in session with more than 150 players participating each week.
Over the years, club activities have greatly expanded. Now, the CTC offers women's Intercity and USTA team tennis, a Saturday morning men's doubles drop-in league, a Sunday morning mixed doubles drop-in league, and chance-draw, USTA and CCTA tournaments.
Perhaps the history of the Clovis Tennis Club is best personified by its selection as Outstanding Club of 1999 by the Northern California region of the U.S. Tennis Association. The club continues to grow each year, and the CTC would love for you to join us.
For more information about the club or membership, contact the appropriate Board Member or Commitee Chair
or email:  info@clovistennisclub.com
If you would like to donate your time to this volunteer-run organization, contact any Board Member or Commitee Chair.
Board of Directors as of December 15, 2022 membership election.
Newly Elected
Mary Beth Carter, Diane Diedrich, Kathy Gorman, Rosa Amaro, Daksh Punia
2nd Term Members
Michael Dun, Emma Kalmbach, Steve Lee
Officers elected by the Board of Directors on January 16, 2022 (New Election in Jan 2023)
                                                             President:                             Mary Beth Carter
                                                             Vice-President:                    Ann Heck
                                                             Treasurer:                             Diane Diedrich
                                                             Secretary:                             Emma Kalmbach
                                                             Board of Directors:            Michael Dun
                                                             Board of Directors:            Kat Villarreal
                                                             Board of Directors:            Steve Lee
                                                            Membership Chair/Co-Chair:      Diane Diedrich
                                                            League Chair/Co-Chair:                Steve Lee/Michael Dun
                                                            USTA Chair:                                     Kat Villarreal
                                                            CUSD Liaison Chair/Co-Chair:    Ann Heck/Emma Kalmbach
                                                            Finance Chair:                                Michael Dun
                                                            Event Chair: 
                                                            Club IT Chair:                                  Mary Beth Carter
                                                            Merchandise Chair:                      Michael Dun
We Welcome and Need Volunteers
Please consider volunteering for one of our committees.
This is a membership run organization, so full participation is the key to the success of our club.
REGISTRATION FOR WINTER 2023 LEAGUES EXTENDED DEADLINE
CTC 2023 Winter League play will start the week of January 9th. To sign up you will need a credit card or PayPal Account.  The leagues will run for 10 weeks and cost $30. Courts, lights and balls are all included as part of the entry fee.
- You must sign up by 5:00pm on Tuesday, January 3rd or risk not being able to play.
- Previous Winners and Free Play: Players with league winning credits must let the league coordinators know about their intention to play, before the registration deadline!
Note: You must to be a current member of CTC to participate in the leagues.